I had been wearing a demo Apple Watch Sport for a few days, when I noticed a few scratches on the screen. Damn, I thought. It had only been a few days and I hadn't bumped or scraped it on anything significant. In addition, I had been cleaning it with a microfiber cloth, so I was sure it hadn't been from that. But it was still odd considering how long I've had an iPhone 6 with no cover and 0 scratches. So I did a little digging.
Sure enough there are a few threads on Apple's own website detailing how common, everyday usage is resulting in scratches. Disappointing, but maybe people are simply being careless. However, for some non-transparent reason Apple has also quietly updated their product text removing all mention of being scratch resistant. 

Rolling back 2 weeks on Apple's own product page for the watch, we see the following text. Notice the phrase, "especially resistant to scratches and impact."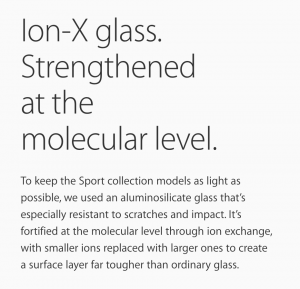 But if you look at the current version of the product page, you'll see this text.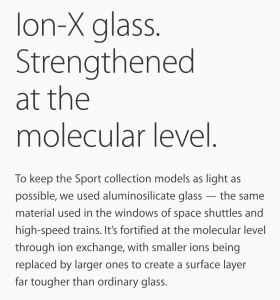 Apple removed front page, product messaging referencing its watch being scratch proof.